Zurich – Last week, we hosted the Global Reporting Initiative (GRI) Standards Launch Event in Zurich together with BrownFlynn, SIX Group and Swiss Prime Site. Eager to learn about the new GRI Standards and the latest developments in sustainability reporting, 160 people joined the event held at the Swiss Stock Exchange.

The session kicked off with an inspirational talk from Tim Mohin, GRI's new Chief Executive. Following him, our Managing Partner Stephan Lienin delivered the keynote address , where he provided ample insights to recent developments in sustainability reporting in Switzerland. On the basis of the Sustainability Report of our client Swiss Prime Site, Stephan Lienin then shared our experience applying the recently-launched GRI Standards. The Sustainability Report that was published as part of the Swiss Prime Site annual report 2016 is one of the first reports worldwide based on the new GRI Standards. Furthermore, Stephan Lienin emphasized the importance of targeting sustainability communications to the distinct needs of stakeholders. Using the example of our client Swiss Life he demonstrated how our "Analyst Download" service helps to better enable investors and analysts to find the ESG-information they are looking for.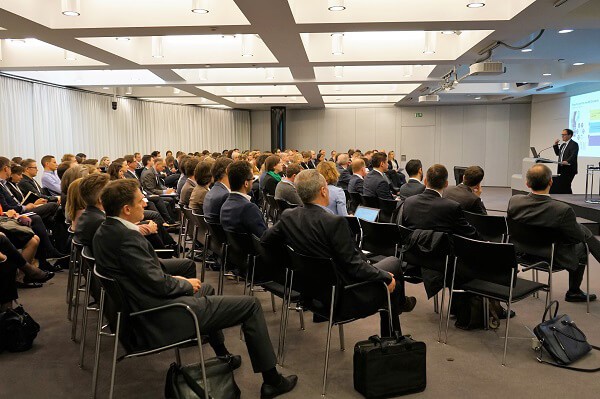 Following the introduction to the new GRI Standards by Bastian Buck from GRI, attendees had the opportunity to direct their questions to the experts who have been instrumental in developing the new Standards, and to Tim Mohin who provided additional insights into future developments at GRI. In the following panel discussion Stephan Lienin elaborated on the importance of sustainability reporting for different types of businesses together with Samuel Schweizer from Ernst Schweizer, Lilian Furrer from Adecco, Urs Baumann from Swiss Prime Site and Daniel Kaufmann from Clariant. The second panel discussions included representatives from SIX Group, RobecoSAM, UBS and UNCTAD and addressed the question of how to make sustainability information more accessible to stakeholders. The event wrapped up with a lunch which offered opportunities to deepen the discussion and network with fellow peers.
If you would like to know more about sustainability reporting, feel free to reach out to us or maybe join us at a GRI-certified training that we offer on the new Standards. More information on our training schedule can be found here.

Download