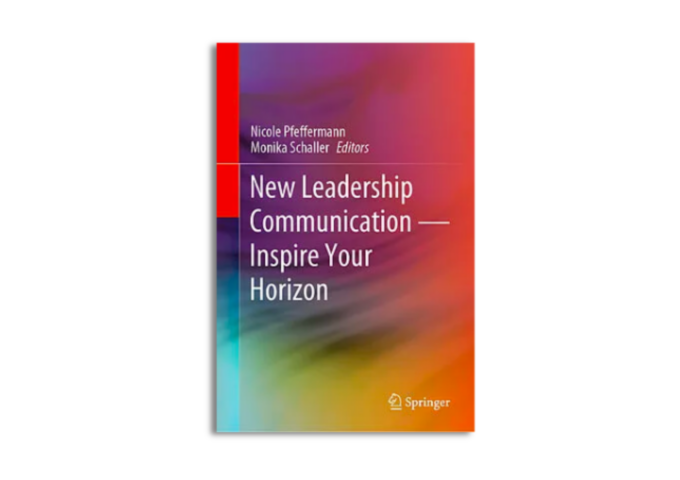 Our work and case study with Sustainserv clients and the author's Oxford research partners, serve as examples for creating an integrated sustainable strategy. After the first publication of the case study in the 2023 WEKA Finance and Accounting Yearbook, our Senior Advisor Dr. Andrew Mountfield has also integrated the latest elements of the Staticus case study in a chapter in New Leadership Communication — Inspire Your Horizon. The new book by Nicole Pfeffermann and Monika Schaller (Eds) will be published this fall on October 4th, 2023.
This new book aims at inspiring managers and passionate, influential leaders to re-think how to address communication markets, challenge the way how to orchestrate communication instruments, find new ways to communicate the New, and cultivate a positive communication culture.
Crafting Sustainable Strategy from Corporate Purpose: From the Incremental to the Transformational
Dr. Andrew Mountfield explores in his chapter the context of sustainable strategy formulation and execution through the lenses of both organisational leadership and strategic management scholarship. He argues that successful sustainable strategy execution requires alignment with and evolution of existing leadership behaviours, strategy processes and the levers of agency within the organisation. He introduces practical strategy tools such as incremental and transformational process structures, sustainable business model design, sustainable strategy maps, portfolio management for sustainability and value mapping, among other analytical approaches.
You can preorder the book (in English) here.