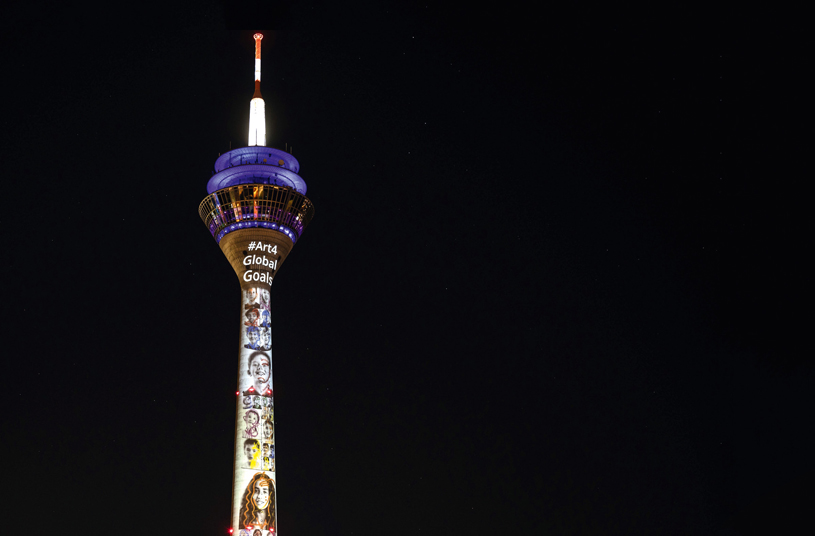 "Sustainability has rapidly evolved from a niche topic to a mainstream expectation of good business partnerships."

Dr. Bernd Kasemir, Managing Partner Sustainserv GmbH
What tips can you give to companies that (have to) deal with the topic of corporate social responsibility and sustainability reporting for the first time?
Many companies that have not yet systematically considered sustainability aspects strategically and communicated them externally already have more data spread across the company and have more to show in terms of sustainability performance than they themselves are aware of. After all, every well-managed company attaches importance, for example, to motivation and training of the workforce or to active dialog with stakeholder groups such as customers, to mention just two important sustainability aspects. Therefore, it is usually worthwhile to take stock of what is already being measured and done in the various parts of the company together with the determination of the sustainability topics that are essential for the company (the so-called materiality analysis).
If you then compare the actual (what has already been achieved and measured) and the targets (key topics and regulatory and market expectations), you will quickly arrive at a practical starting point for the topic of sustainability and CSR. It is advisable to be authentic and proportionate – do not make exaggerated statements. Start simple and compact, and then expand over time. Communication that is "ahead" of the real development is always noticeable in the end and does more harm than good in the dialogue with customers and others. Take reporting beneficiaries with you on your journey; explain to them openly and clearly where you stand and what you intend to do. In our experience, this proves very effective in building and expanding external relationships.
What do you expect from the amendment to the CSR Directive?
The directive is clearly moving step by step toward more stringency and depth of content. It can be expected that sustainability reports will have to be auditable in the medium or long term. Against this background, statements should be backed up with clear evidence. For example, it should not be said "We are one of the most sustainable companies in our industry" if this cannot be supported by external ratings or reliable data. It can also be assumed that more substantial reports will have to be made on climate risks and climate protection in the medium term, and SMEs should adequately prepare for this, including the time to effectively gather data.
"Take reporting beneficiaries on your journey with you."

Dr. Bernd Kasemir
What additional work will companies have to do if they are confronted with this issue for the first time? What costs can be expected here?
As with any entrepreneurial development, the effort depends on the information and skills already available in the organization. We have seen with some "newcomers" to sustainability that active implementation going beyond the defensive processing of what is required by law entails expenses in the first year that are comparable to the costs between a half and a full-time position. Depending on the available resources, the corresponding workload can be carried out primarily internally or commissioned externally, with a mixed form often proving successful. In subsequent years, depending on the situation of the company, the expenditure can decrease.
Which reporting formats are recommended?
In addition to applicable reporting regulations, this depends very much on the target audience. If this concerns consumers or smaller business customers, an easy-to-read presentation with narrative elements such as product and project examples or interviews is worthwhile. If the audience is made up of groups looking for facts and figures for their own professional assessments such as credit checks of supply chain assurance to feed this into their own assessment models, more sober, sometimes tabular overviews are helpful. Often, the appropriate solution lies in a mix of both. At the moment, in terms of publication format, PDF reports are the easiest to use for most audiences, with a gradual movement toward interactive online formats and ultimately machine-readable reports.
Does the extra compliance work offer any advantages or opportunities that companies can benefit from through their sustainability report?
Sustainability has rapidly evolved from a niche topic to a mainstream expectation of good business partnerships. If your end or business customers or your lenders are not already demanding sustainability information and performance from you, you can expect that to be the case very soon.
As with any new requirement, this offers risks, but also opportunities. If you position yourself with reasonable effort and authentic content on sustainability at least a little more than is required by regulation at the time, you can actively strengthen your reputation and market position.
The interview with Dr. Bernd Kasemir is part of the current article on sustainability reporting, published in MARKETS International (www.marketsinternational.de), the magazine of Germany Trade & Invest (GTA). The entire issue of MARKETS International can be downloaded here. You can also order your free annual subscription to MARKETS International online.
Read the full article on sustainability reporting here (in German).
---
Get in touch.
We are happy to tell you more about it.


Interviewer & Author, MARKETS International