Zurich – We supported the first Integrated Report for the Swiss company.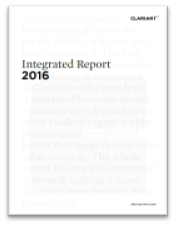 Clariant, a world leader in specialty chemicals, published its first Integrated Report for the 2016 reporting year. Inspired by the Integrated Reporting framework of the IIRC, it provides a deeper view into Clariant's holistic approach to the management of its value creation process, and its commitment to create added value for customers, employees, shareholders and the environment in the long term.
We served as the integrated reporting consultant and external editor for this report, and provided conceptual and technical guidance for the project team. "The collaboration with Sustainserv was particularly valuable in the development of the business model, which is a guiding theme in the report," said Kai Rolker, Head Group Communications at Clariant. "In addition, they were of great help to identify our current status – our achievements and our gaps – and to draw the right conclusions."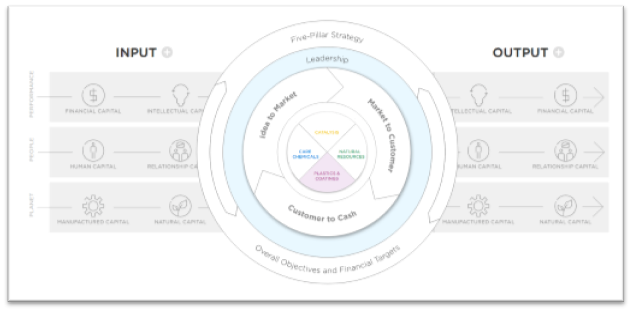 Companies are increasingly being asked to provide a more comprehensive view on their ability to create value. Integrated Reporting helps companies clearly articulate their value creation process by way of material financial and non-financial performance indicators, and how they interact with the business model of the company. Supporting Clariant in developing their first Integrated Report was a groundbreaking and very rewarding project.